Released as a soft reboot of the Wolfenstein series, "Wolfenstein: New Order" is an action-packed game loved by FPS fans around the globe. Owing to the addictive gameplay, people tend to have trouble stopping as they explore the alternative timeline of Wolfenstein. Still, it's worth pointing out that a number of players don't even get to see the startup menu, let alone play the game. Most of these players experience the same issue: "Wolfenstein: New Order" won't launch.
Breakdown Of The Launching Problem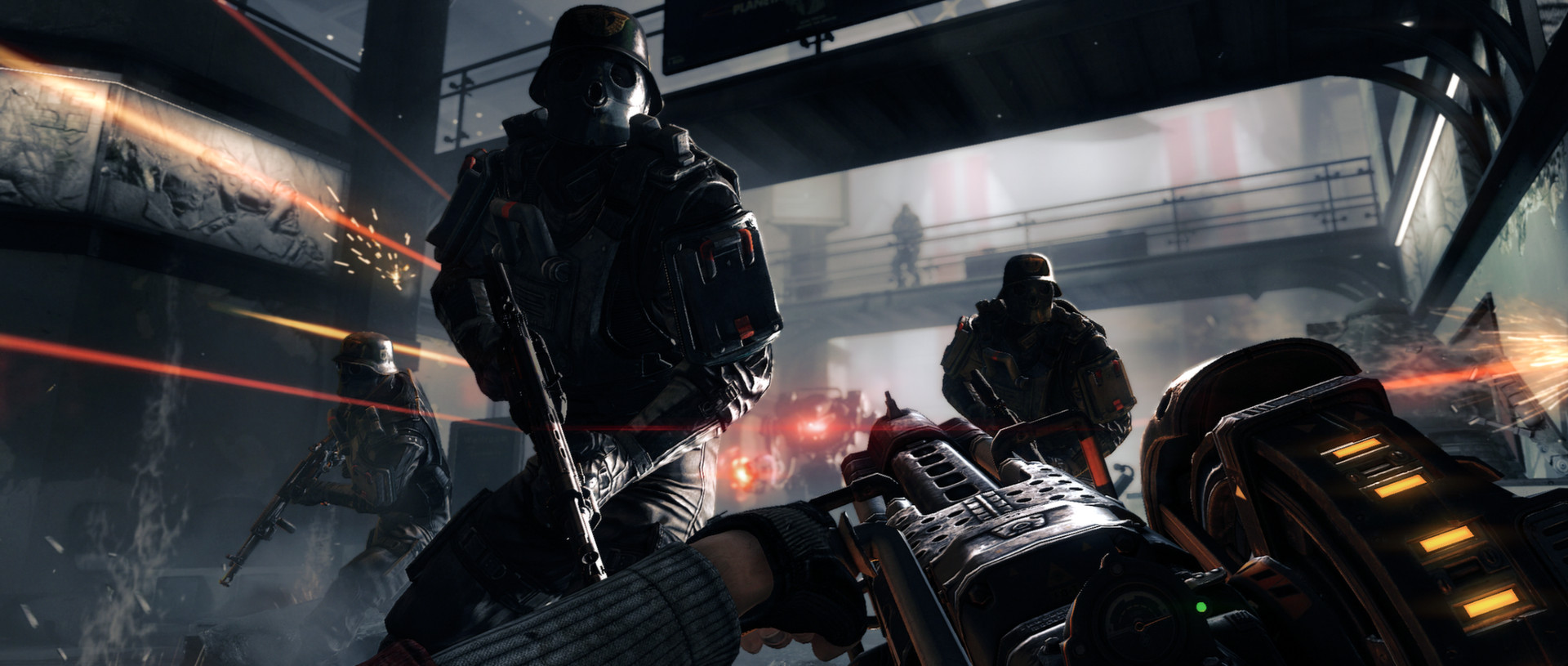 Cannot get the Wolfenstein game to launch and don't know what might have gone wrong? If that happens to be the case, this article could help you out. Down below is everything that you must keep in mind "Wolfenstein: New Order" not launching, causes as well as solutions.
A List Of Possibilities
Compared to other titles from Bethesda, "Wolfenstein: New Order" is relatively stable but if it fails to launch, you should consider the following suspects.
Hiccups 
In general, the Wolfenstein game runs smoothly but it may act up out of the blue. Hiccups in "Wolfenstein: New Order" usually prove to be mere annoyances that resolve on their own as time passes by. That being said, on occasions, hiccups would prevent the game from launching and get in the way of the gaming experience unless players take action. As a result, if you notice "Wolfenstein: New Order" not launching, it's a good idea to take hiccups into account.
Corruption In The Game Files 
To put it plainly, "Wolfenstein: New Order" consists of a multitude of files that handle all sorts of operations of the game. If the game files work as designed, it's possible to enjoy yourself to the fullest. On the other hand, if the game files become corrupted, there is a very good chance that the game is going to go haywire. At worst, corruption in the game files can prevent "Wolfenstein: New Order" from launching which is annoying.
Antivirus Software 
For your information, when "Wolfenstein: New Order" launches, it's going to generate a couple of files for "personalization". Such files help the Wolfenstein game adapt to your computer and let it run on the settings you want. Nonetheless, antivirus software sometimes treat the generation of files with suspicion and put a halt to it. Needless to say, if "Wolfenstein: New Order" is unable to generate files, the launching process won't proceed properly.
Obsolete Graphics Card Driver 
It's been some time since you last updated the driver of your graphics card? Then it's highly likely that your graphics card driver is too old to run "Wolfenstein: New Order". While the Wolfenstein game is not graphically demanding, it still requires an up-to-date graphics card driver to launch. On the bright side, if an obsolete driver is responsible for the launching problem, there is no need to do much.
Getting "Wolfenstein: New Order" To Launch: Guidelines 
Today's players have a wide range of ideas about what must be done when "Wolfenstein: New Order" won't launch. However, if you wish to play the game at the earliest opportunity, it's suggested that you try out these measures.
Restart 
Despite its simplicity, restart is one of the best solutions for game hiccups including those that plague "Wolfenstein: New Order". Therefore, if the Wolfenstein game fails to launch, you should perform a restart immediately. Save everything that needs to be saved, restart the computer and launch the game after the screen comes back on. For most of the time, hiccups would vanish following a restart which permits "Wolfenstein: New Order" to launch normally.
Take Care Of The Corruption 
Once it comes to corruption in the game files, nothing works as good as uninstallation and reinstallation. Still, in the case that you play "Wolfenstein: New Order" on Steam, there is an alternative: Verify integrity of game files.
Step 1: Launch Steam
Step 2: Go to the Library, right-click the Wolfenstein game and select Properties
Step 3: Look for Verify integrity of game files in the Local Files tab then select it
In layman's terms, the verification would repair/replace game files on your computer to make them match their counterparts on the Steam server. That means if you let the verification runs from start to finish, you should be able to eliminate corrupted game files.
Change The Antivirus Software Settings 
You suspect that the antivirus software of your computer is the one behind the launching problem? In that case, you may want to tweak the antivirus software settings. One easy way is to disable the antivirus software, launch "Wolfenstein: New Order" and see how things turn out. Assuming that the Wolfenstein game launches with relative, you need to add it to the list of exceptions in your antivirus software.
Update The Graphics Card Driver
To update the driver of your graphics card, you could search for the latest driver version on the Internet. For good measure, you should stick to well-known websites that host software for graphics cards. Besides that, you always have the option of updating your graphics card driver via the companion program. Open the companion program, check for driver updates and if one is available, proceed to download it.
Tips And Tricks To Play "Wolfenstein: New Order"
"Wolfenstein: New Order" won't launch is an annoying problem but it's not the only thing that would impair the gaming experience. If you like to play the Wolfenstein game in peace, it's important that you implement the precaution down below.
Dedicate resources to the game: "Wolfenstein: New Order" is not exactly a heavy game but it still requires a good deal of resources to run smoothly. Thus, at the start of the gaming session, you should close non-essential programs on your computer so they don't compete with the game for resources. Usually, by opening the task manager, you can identify every running program on your computer. Select each of the programs, hit End task and that's it.
Don't get mods at whim: Overall, mods allow players to customize the gameplay to their liking but they could wreak havoc on the game files as well. That is why you must be careful as you install mods to Wolfenstein: New Order". To stay on the safe side, you have to avoid downloading mods from shady websites. In addition, you need to refrain from running a zillion mods at the same time.
Pick Up Unofficial Patches: "Wolfenstein: New Order" is not as buggy as other games made by Bethesda but still leaves something to be desired. Hence, to get the most out of the Wolfenstein game, you should consider grabbing unofficial patches.
Fredrik is one of Europe's most experienced investors and one of the most trusted advisors to the Creandum portfolio companies.
At Creandum, Fredrik is an early backer of several companies that have grown to dominate their respective markets, among others Spotify, KRY / LIVI, depop and Kahoot!. Focusing on B2B- and B2C companies disrupting large markets, often with marketplace models, he also leads or has led Creandum's work with Virta Health, Shapr3D, Xeneta, Careship, Soundtrack Your Brand, Cint (sold to Nordic Capital), Videoplaza (Ooyala), 13th Lab (Facebook) and Autobutler (PSA Group).